World Space Week is here and Little Passports is taking one giant leap into fun! We've been a huge fan of Little Passports for the past 2 years and we absolutely love learning about space. You will see how to make moon rocks, awesome astronomy books, and even have an astronaut snack. The activities are truly out of this world!
Awesome Activities for World Space Week
World Space Week is here! It runs from October 4-10, and it celebrates the launch of Sputnik 1, the first human-made satellite, into space. Space agencies, schools, museums, astronomy clubs and planetariums around the world will be hosting their own space-themed events to celebrate.
But you don't have to attend a World Space Week event to join in the intergalactic fun! Instead, blast off to World Space Week with Little Passports and these stellar activities you can do from home!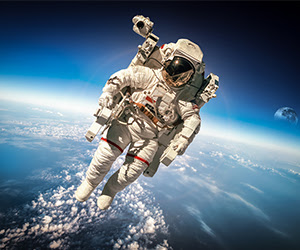 The Best Books About the Moon
Moon Activities – Montessori Inspired Astronomy (Free Printables)
Astronomy Science Homeschool Curriculum
Solar System Unit Study
Learning the Phases of the Moon
I can't wait to hear all about your space adventures. Feel free to share your ideas or space activity experience in the comment section below.