How to Take The Best Baby Beach Pictures
Whether you are having your first child or you have six children keep taking those pictures and cherishing the memories that each day brings. Of course, we are big fans of baby beach pictures. The sweet moments you can capture in nature are precious. That is why I wanted to share a few wonderful ideas for your baby pictures.
For The Best Kids Activities and Inspiration
Perfect Baby Beach Pictures – Baby Picture Ideas
A natural shot of my sweet Bells when she first started sitting by herself.
Sandy toes with her favorite Pj's. Memories that will bring smiles to everyone's face. Don't forget the special little things that will make everyone happy. A favorite blanket, special toy or keepsake to sneak in the picture.
Beach Newborn Photography – Jubliee Photography
This beach shoot has a bright pop of turquoise over the sandy beaches. Add things like shells and starfish to bring even more color to the beach.
Chillin' in the sun, this photo is a simplistic idea so you can recreate the beach feel in the sand, with only a few props!
Hawaii Beach Baby Shoot – Caroline Tran
This young baby shoot is perfect for something simplistic, and requires no props!
Newborn Baby Beach Setting – Kanas Studio
For a newborn baby, try this lovely beach setting combined with family and siblings!
Newborn Beach Shoot – Aimee Pool Photo
This newborn shoot was taken on the beaches of California, with sandy rock and houses in the backdrop.
Newborn Sunset Beach Photoshoot – Dawn Potter Photography
With the backdrop of the sunset, shoot this gorgeous newborn beach shoot.
Newborn Beach Photography – Kristin Eldridge Photography
From crates to surfboards, here are different ways you can pose babies on the beach, while keeping to the ocean theme!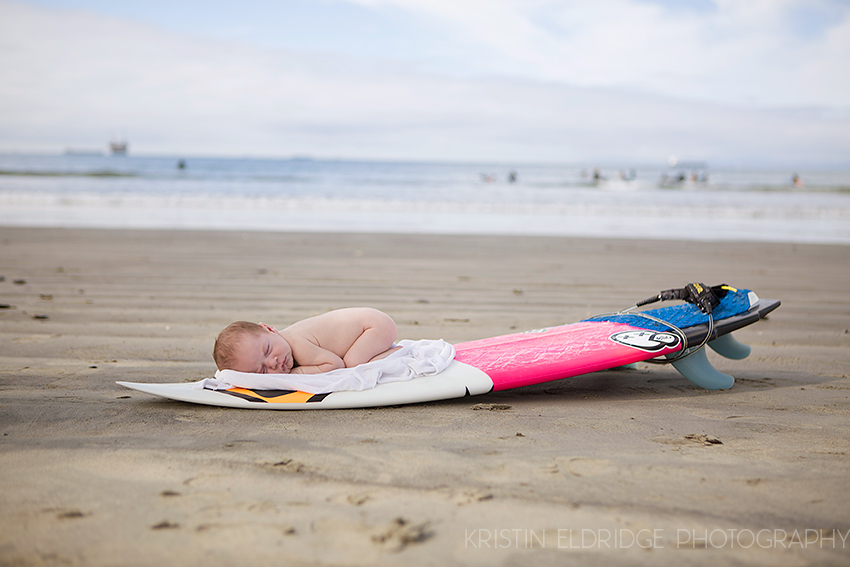 Newborn Shoot – Cassandra Plummer
Take typical beach photos with the sandy beach as your background!
Baby Beach and Family Photos – Mariah Milan
Close to shore, bring a tropical feel to your photos with these beach family photos.
Beach Baby and Family – Brittany Gidley Photography
Remember the little things with this beautiful beach baby session!
Aren't little sandy toes the best?! I hope you found a few sweet ideas that you can recreate with your children.
You Are Also Going to Love:
Studies have shown that if you really like this, you will also love the following articles. I have pulled them together for you right here!