C.S. Lewis Unit Study from YWAM Publishing (review)
For the past several years my family has enjoyed the Christian Heroes: Then & Now and Heroes of History series from YWAM Publishing. I've read many of the missionary biography series aloud to my kids and we've always enjoyed getting to know the people and their stories.
Since we love historical biographies at my house, we were thrilled this year to be able to review Hereos of History – C.S. Lewis with its Digital Unit Study from YWAM Publishing.
C.S. Lewis: Master Storyteller
Unit Study from YWAM Publishing
I don't think you can ever go wrong with C.S. Lewis. He is clearly a master storyteller to us.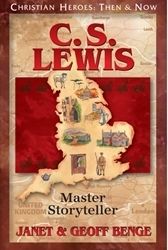 Your children will be excited to read everyday if you choose any of the books from this series. This book from YWAM Publishing has 189 pages and 17 chapters filled with great stories of the life of
C.S. Lewis
. This book is recommended for children 10 and up.
What child wouldn't be excited learning about the author of The Chronicles of Narnia? I can't think of any 😉
They were also thrilled to be able to incorporate a lot of geography. They love exploring maps and learning about other places. Europe has been top on their list for awhile now, so this was perfect timing. The unit study included printable maps perfect for labeling. It also had over 80 pages of important and fun ways to learn and explore with the book.
The sections included:
Key Bible Versus: which are great for memory work
Chapter Questions: Includes vocabulary and comprehension questions
Student Explorations: has so much to offer…essay questions, creative writing assignments, hands-on projects, audio and visual project ideas, arts and crafts.
Social Studies: Geography, Vocabulary and terms, Places, plus questions relating to the book.
and more…
The Unit Study gives you ways to include History, Geography, Creative writing, Reading Comprehension, Art and so much more.
We are big fans of the unit study approach because the children get so much out of one topic. They can use what they are reading and learning about to expand on that and go deeper into it.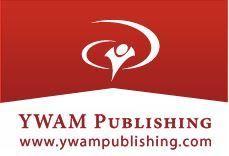 Originally I had planned to read this one chapter at a time and go through several of the activities and questions, however my kids are always anxious to keep reading an find out what happens next. Needless to say my plan went a little differently.
I actually never mind switching things up when they are showing signs of learning their own way. I'm focusing more (especially with my middle boys) to let them lead and be independent. They were so excited hearing about creative writing and learning about a great creative mind, they immediately wanted to do their own creative writing notebooks. They also did a lot of research on Ireland, London, and the United Kingdom. All of those places are on their wish list for vacations. My oldest son spent a month last fall traveling in Europe, so he had a lot to share and we really enjoyed those wonderful family talks.
We answered a lot of the questions just by talking about the book. We aren't big about writing out answers here, but we really enjoy sharing our thoughts on different chapters. All in all this is a great curriculum if you like to have everything ready to go for you. Personally, for the unit study we would have liked a few colored pictures and a couple more printables to use. Christian Heroes: Then & Now Unit Studies have a lot to offer and the books are wonderful.
"You are never too old to set another goal or to dream a new dream."
C. S. Lewis