Perfect Daily Visual Schedule Materials & Resources
So many people benefit from a daily schedule. Adults and children feel more organized and settled throughout the day just knowing what they have to do. Plus It's brought a calming feeling to little B and helps our day to run smoother. I think you'll find something that will be perfect for your family with these daily visual schedule materials and resources.
Daily Visual Schedule Materials


Daily Visual Schedule Materials & Resources
There are so many ways you can use these a daily visual calendar. Head over here to check out how we use our visual cards and ways you can too.
This pocket chart is perfect for homeschool families. Sometimes schedules change as the seasons change. Keep your schedule up to date to let your children know how their daily schedule will be.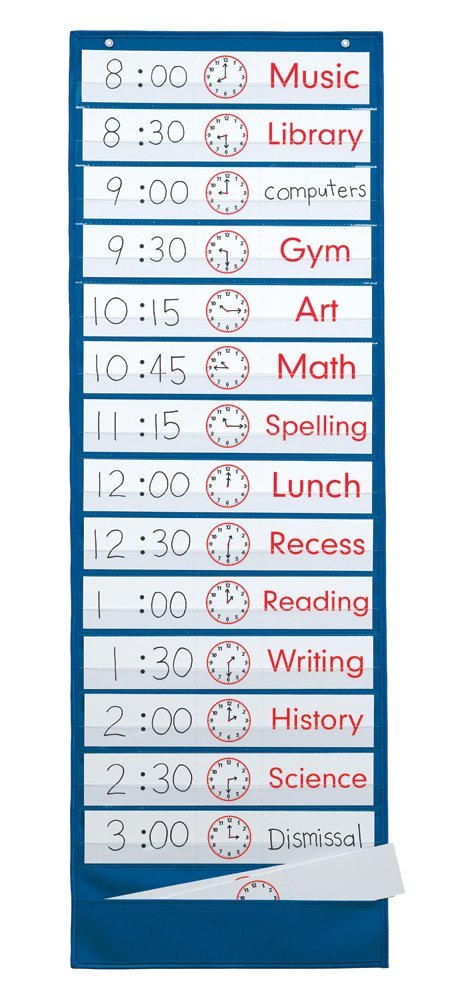 Do you have multiple children you homeschool? Use this chart to maintain responsibilities for your daily routine. You can grab your free daily schedule printables by clicking here.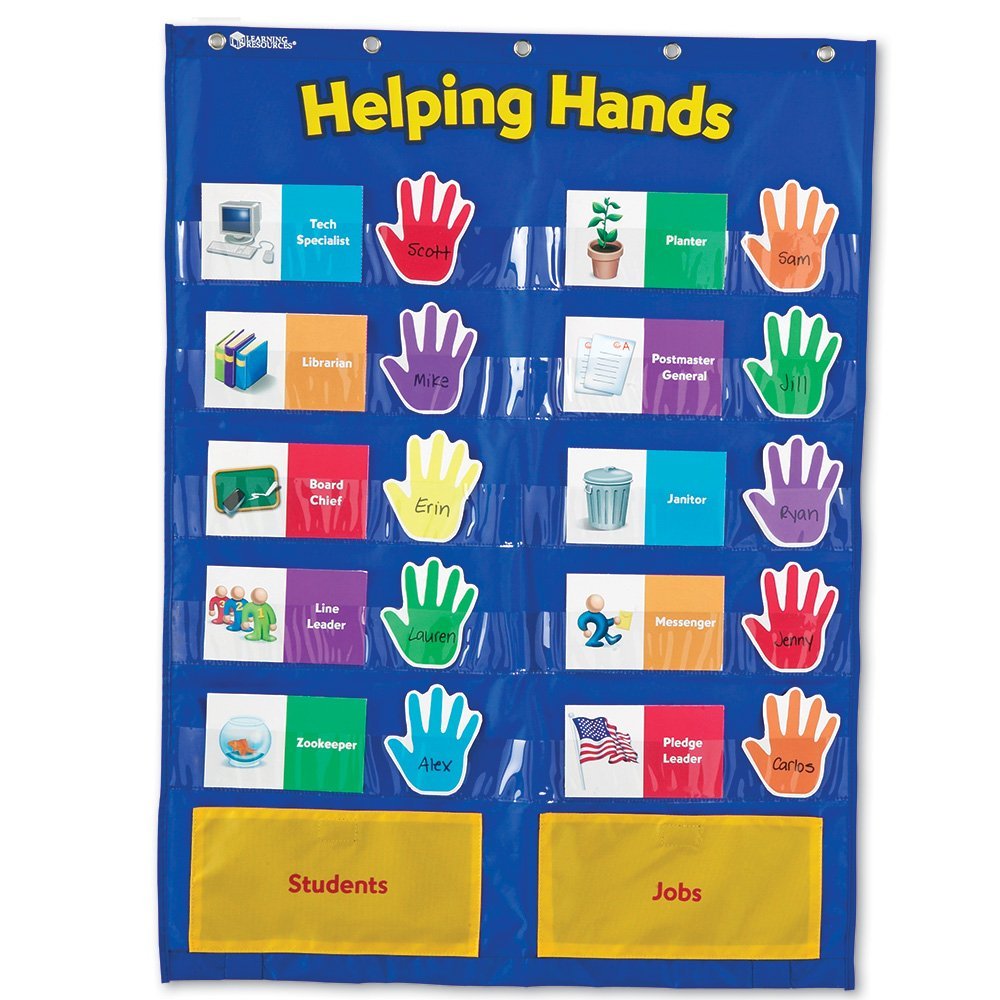 Easy Daysie Everyday Starter Kit
Personalize this great visual schedule with your child's name and give your child the self esteem to maintain their own schedule. This is a great resource for families that travel often!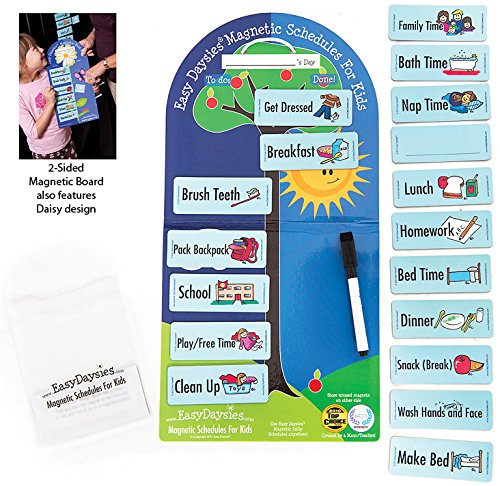 Weekly Activity Planner – Fully Magnetic Behavior Charts for Kids
Help your youngest children build confidence with this colorful behavior chart. Allow them to develop daily awareness with fun magnetic piece.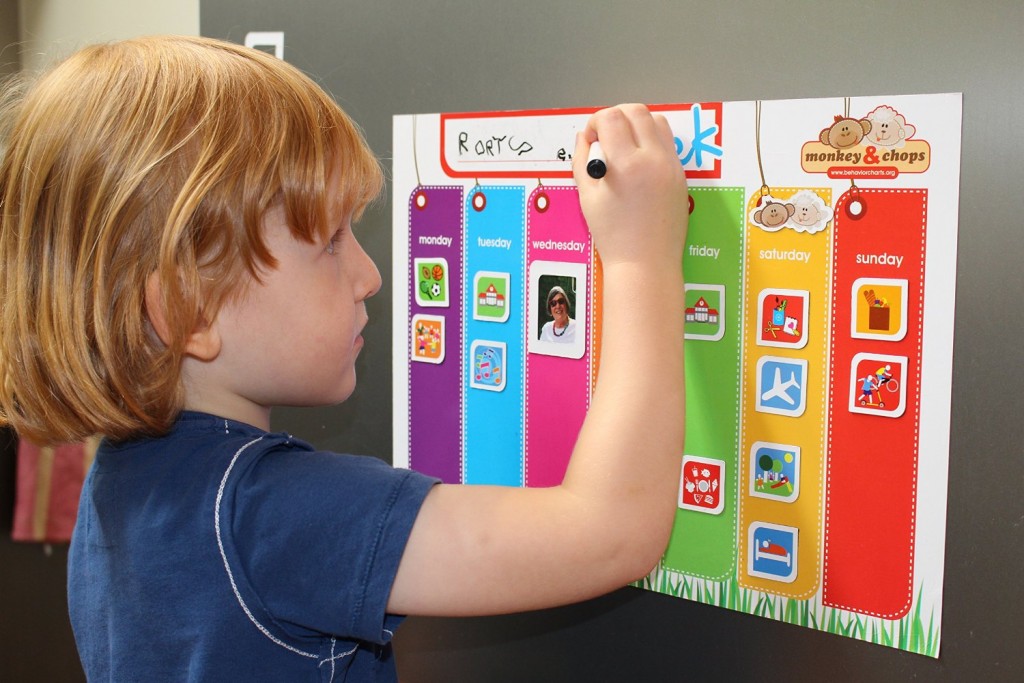 Melissa & Doug Deluxe Magnetic Calendar
We love this calendar! It's perfect for introducing days of the week and will last years with the huge set of magnetic calendar numbers included.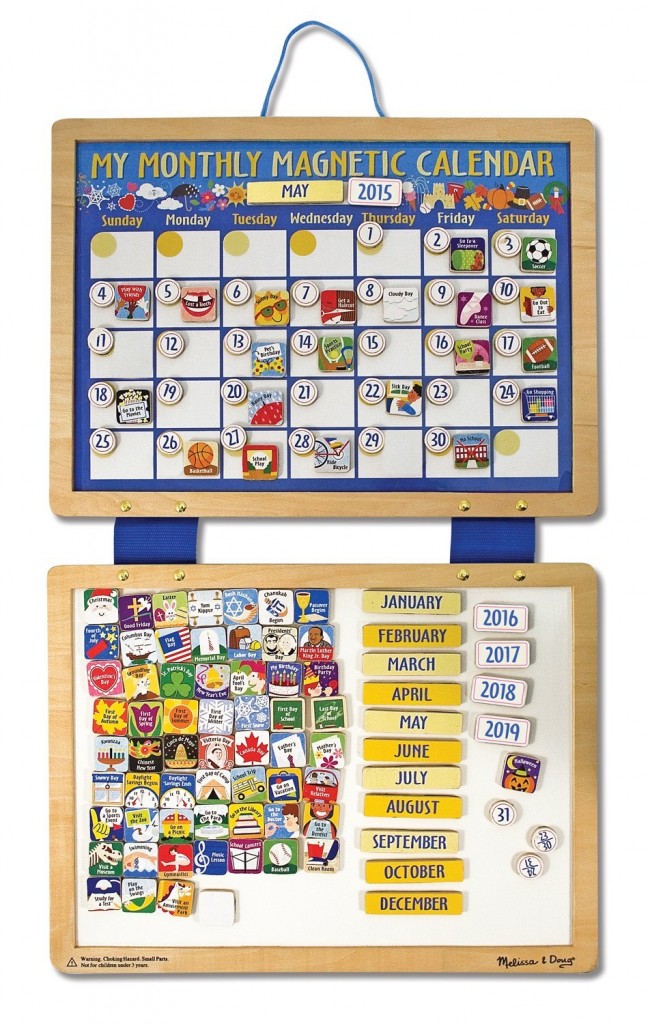 Visual Schedule Activity Magnetic Combo Pack
Just starting with your visual schedule? This is the perfect option for your busy family. The pictures are very clear and you can set this schedule up on your refrigerator at any level. I love the bright colors!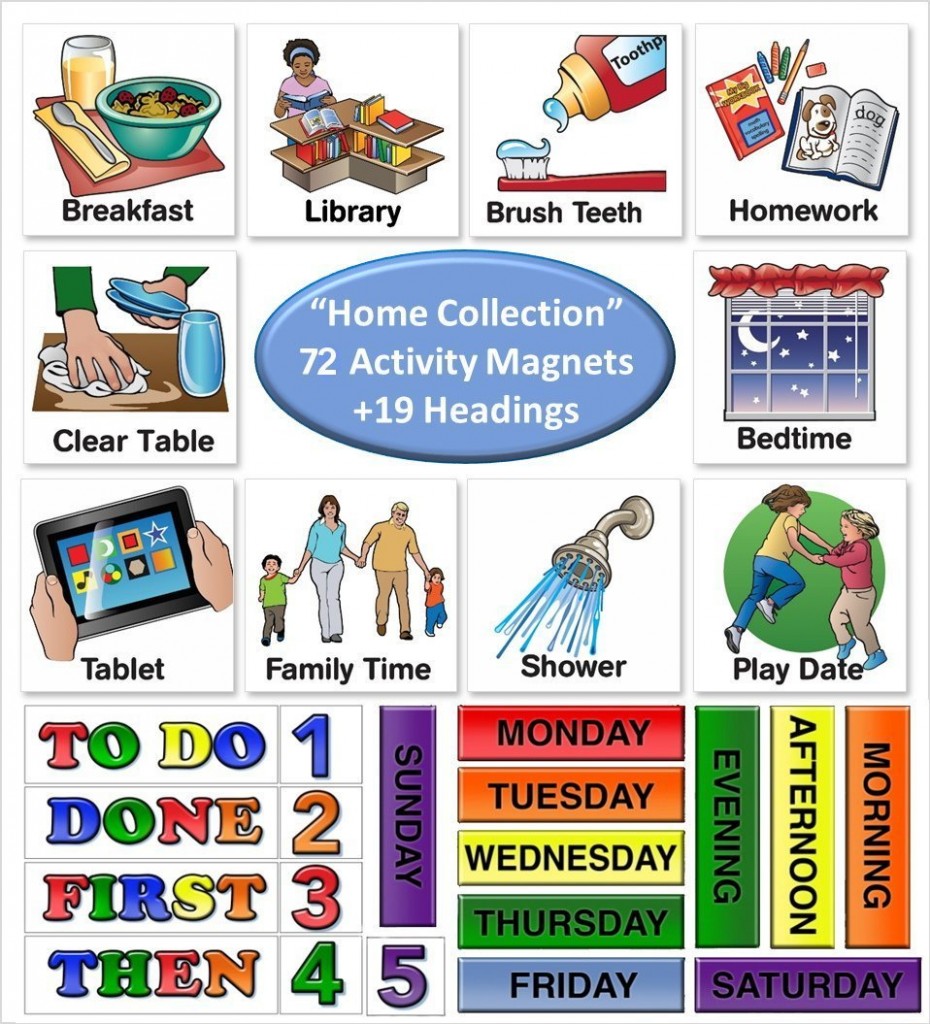 Magnetic Visual Chalkboard Dry Erase Chart
As my children get older, I find I can use charts which are more streamlined like this very attractive chalkboard themed chart.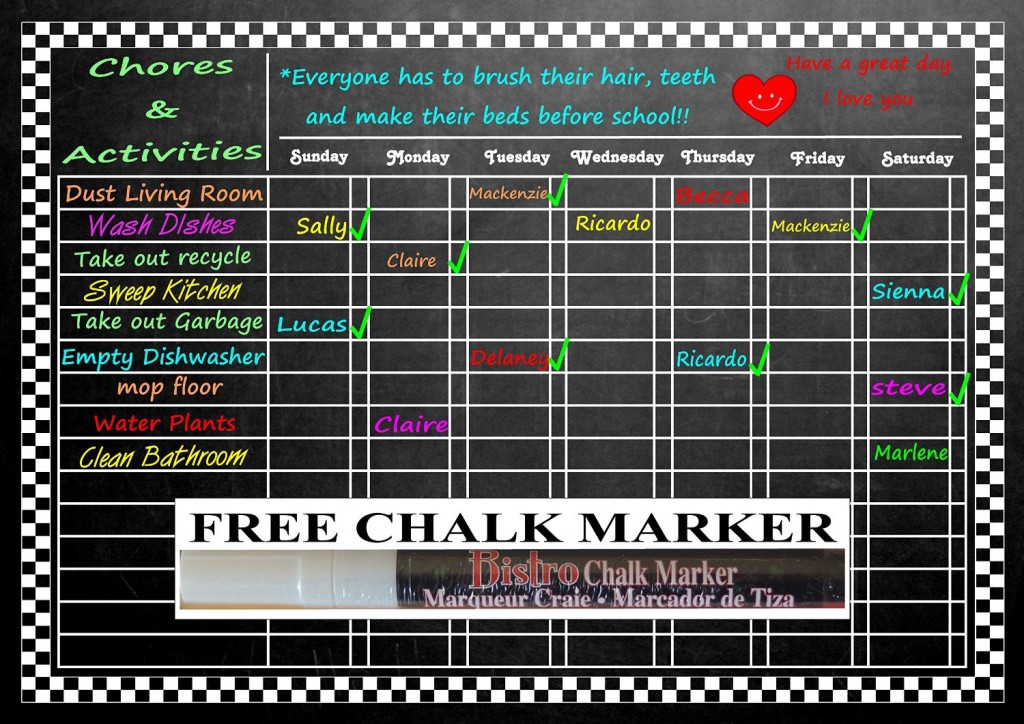 Do you have a child with special needs too? I really appreciate how specific the images are with over 80 different tasks to help your child enjoy their day. These make great visual schedule materials for any home.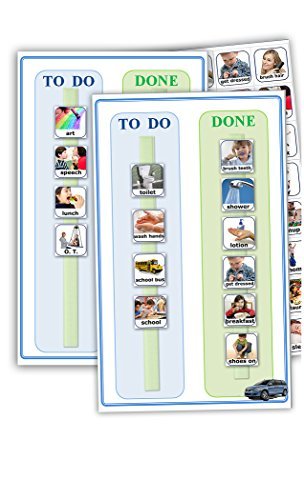 Kid Behavior Chore Chart and Daily Planner Pad
Use less time erasing your chore chart with the planner pad! This is a great tool for encouraging responsibility and encouraging appropriate behavior.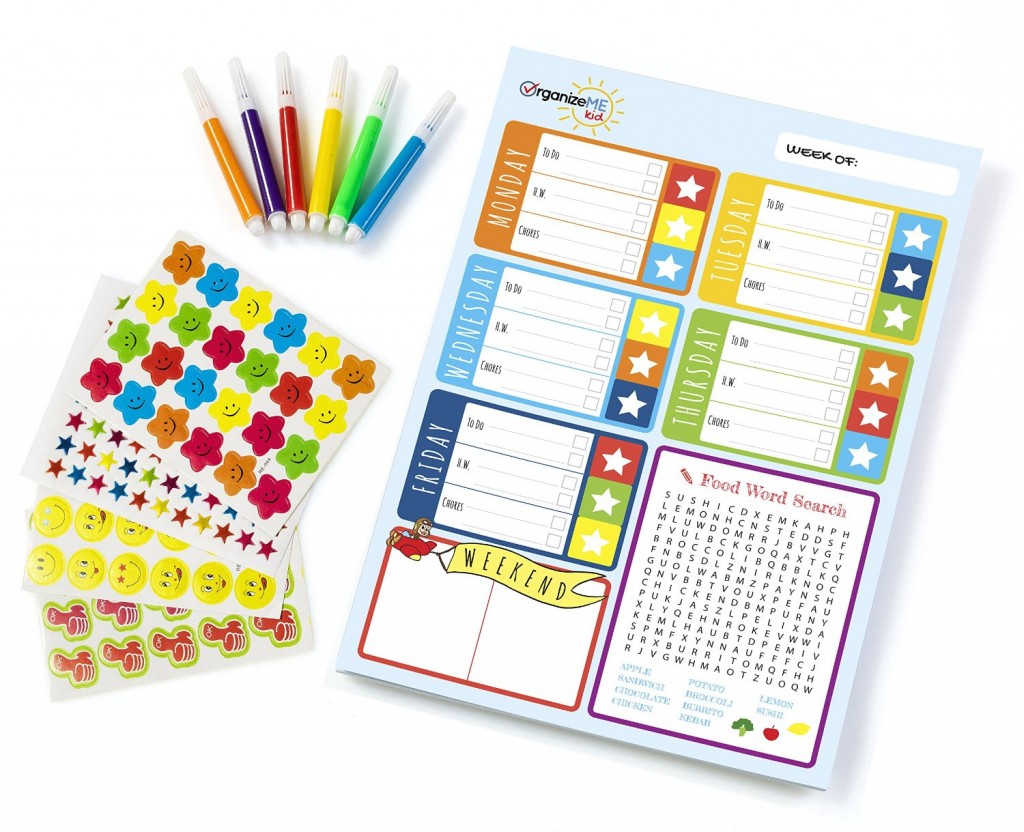 Work on beginning reading skills with this fun chore deck. Parents choose which chores are to be completed from a fun deck of cards!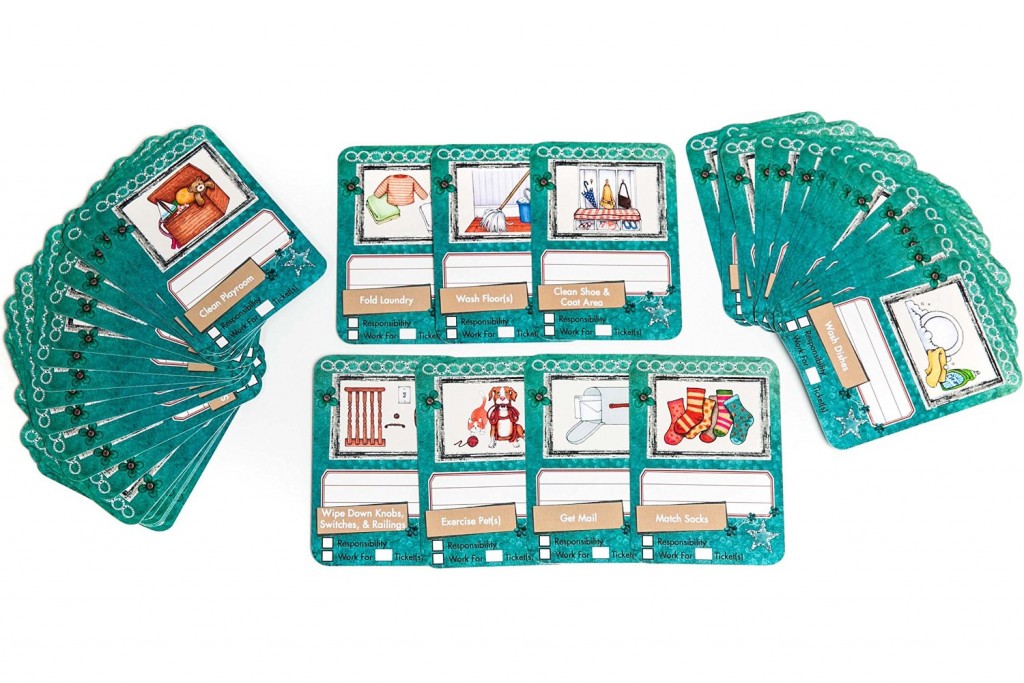 Use this book to learn more about Nurturing your child's mind. You'll also love the book 150+ Screen Free Activities for Kids.
If you want your day to run smooth try providing a daily visual schedule for your children. Below you will find free printables that you can add to any pocket chart or command center.

ULTIMATE DAILY VISUAL SCHEDULE