You might be here today because you have a child with special needs or maybe you just want to learn a little about how our life looks on a day to day basis. Whatever the reason is that you landed here I'm so happy to have you. Homeschooling can be challenging at times, so adding in a child with special needs takes it to a whole different level.
Homeschool your Child with Special Needs
How to Homeschool your Child with Special Needs
If you have a child that has learning disabilities, sensory processing disorder, autism or another type of developmental disorder let me start by giving you a hug. I'm a hugger, known to give hugs to complete strangers that are having a rough day. It probably embarrasses my kids at times, but I know deep down they think it's cool of me 😉
Can I just tell you how much I think Moms Rock… We are amazing. Even when we are tired, hungry, and feel worn down we still get up and take care of what needs to get done. We put a smile on our face, we hold our children when they need it and we wipe butts on a regular. Oh yes… We do that even when we don't feel like it.
Being a special needs mom is HARD and nobody gets it unless they are living it themselves. So we are in this together. Believe me I get it and I can help. I have almost 22 years of experience parenting a child with special needs and that's a lot of experience in my opinion.
So let's get into how it works. Today I'm focusing on homeschooling a child with special needs. 
Homeschooling and Everyday Life 
One thing I learned early and was brought to my attention again after reading The Brainy Brunch is find out what's important to your child and embrace it. I'm not sending my children off to college at 12 I'm just trying to instill a love for learning.
I had to reevaluate our curriculum and think about how Little B works and learns. I would suggest taking some time to observe your child and see what works best for them. The Way They Learn: How to discover and teach to your child's strengths is a great resource. I also love Uniquely Human.
A daily visual chart can also help your day go smooth. Sometimes transitioning from one activity to another is enough to have a child in tears. If they know what is coming it can make a huge difference.
One thing I think all homeschooling moms get concerned about is teaching their child to read. My son had no interest in reading at all. Shocking to us as a total lover of books and closet nerd 😉 How could my child have no interest…
I followed my gut and his lead when it came to reading and I'm so glad I did. Over the past couple of years we've done a lot of alphabet and word games, tons of hands on learning activities and he's really enjoyed learning at his pace.
I am thrilled now to have found All About Reading . It caters to Kinesthetic, Visual, and Auditory learners with a fantastic ready to use multi sensory approach. This reading curriculum is written in a way that is easy to use with any child. Love it!
Homeschooling allows you to create the perfect education for your child. If something doesn't work you try something else. This is your family's journey and you know what is best for your child.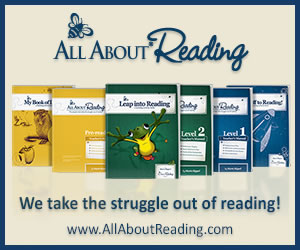 Parenting a Special Needs Child
Sometimes my husband will look at me and ask why… Why does he lick everything, why doesn't he ever want to play outside with other kids, why does he stare off into space when you're telling him something. Why…
I don't have his brain and don't think like he does. All we can do is try to be as understanding as possible and to educate ourselves as much as possible.
This is my sons happy place. Laying in the sand away from people, listening to the sound of the ocean, feeling the silky sand on his skin and enjoying the hot sun on his back. Everyone should have a happy place some just look different then others 🙂 
"The most successful approaches to autism don't aim at fixing a person by eliminating symptoms, but rather seeking to understand the individual's experience and what underlies the behavior."
~ Dr. Barry Prizant
Uniquely Human: A Different Way of Seeing Autism
CLICK HERE FOR PART 2 
If you would like to check out our homeschooling room or see more about our daily schedule click here.
Homeschool Ideas
Studies have shown that if you really like this, you will also love the following articles. 🙂 I have pulled them together for you right here!