Teaching the alphabet is something that every parent does. We all might do it in different ways but I'm sure a lot of us will agree that hands-on activities, reading, and having the best Alphabet toys and tools make Learning the Alphabet fun. You can find lots of alphabet activities here. Teaching the alphabet is a foundation for reading and writing and when your child can recognize letters and sounds they are on their way to being a successful reader.
Learning the Alphabet with Alphabet Toys
The Best Toys and Tools for Learning the Alphabet
These have been some of our favorite ABC toys to incorporate lots of hands-on learning. Between learning the alphabet, letter sounds and eventually putting those sounds together to read words these alphabet toys are so much fun.
Alphabet Toys
affiliate links can be found on this blog at no cost to you.
This is one of our all-time favorite alphabet books! If you are looking for a great way to start learning the alphabet, look no further.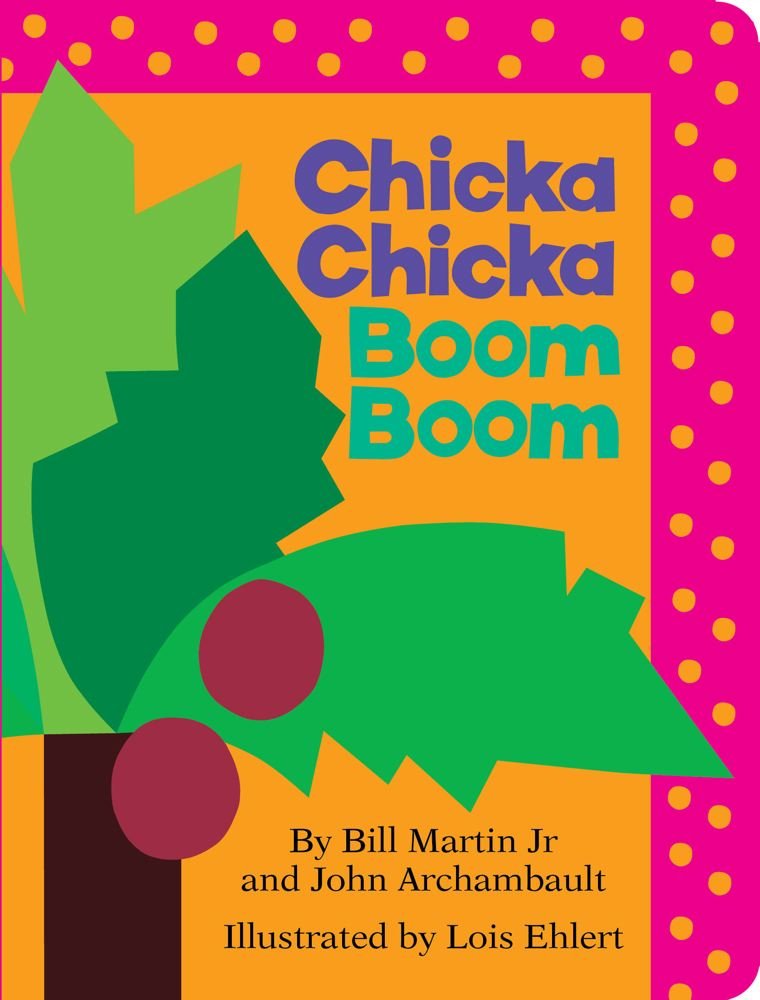 Learning the ABC's is fun with the 4 games that are included in one cookie jar!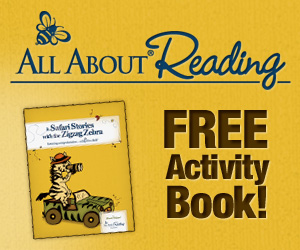 Is your little one already familiar with the alphabet? Take it a step further with the Kumon series. In this edition, they will help develop uppercase, lowercase, and the alphabet order.
GO FISH! Help your child master the alphabet with this classic game. Learn letters, sounds of letters, and spell simple words with a fast pace game.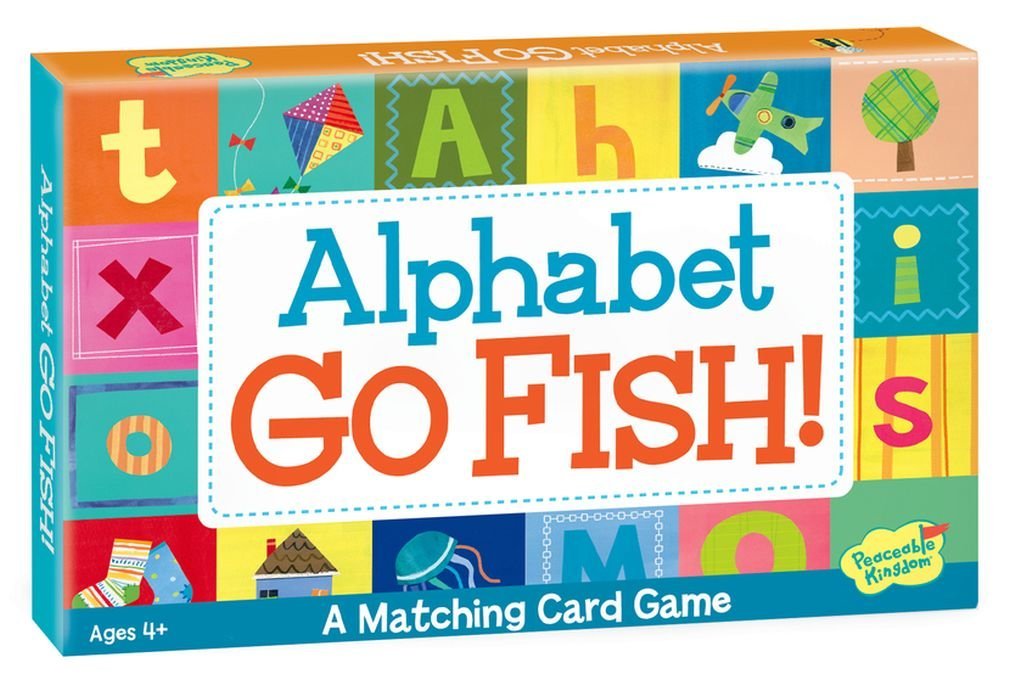 This set is a fun way for preschoolers to recognize the shapes of letters and sounds. These soup sorters have many benefits for your little one, such as, building vocabulary, encouraging sorting, increase memory and language skills.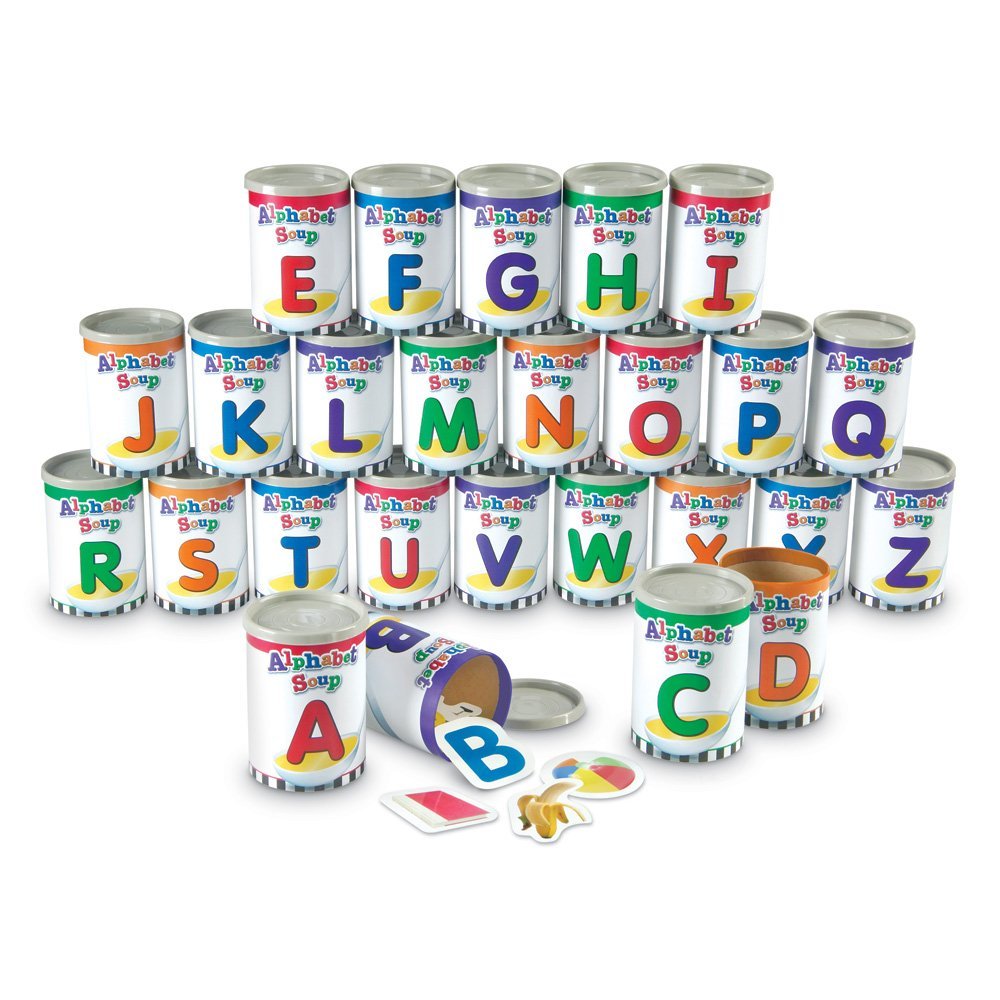 Learning the Alphabet Can Be So Much Fun with The Best Alphabet Learning Toys
Stamps are an awesome learning material! Encourage letter and color recognition, hand-eye coordination and creative expression with this washable stamp set.
Self-Correcting Letter Puzzles
This puzzle set is another great tool from Melissa & Doug. These are fun puzzles with detailed, real-life pictures.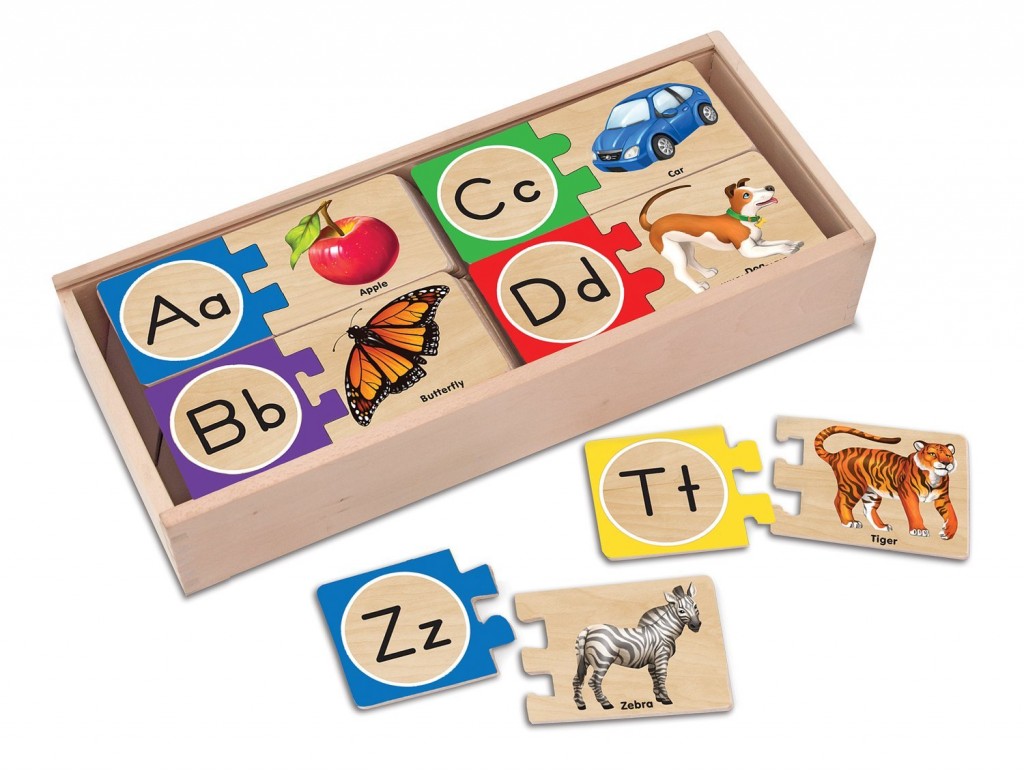 Wikki Stix Alphabet Fun Cards for Learning
Preschoolers can exercise imagination and creativity with colorful, non-toxic wax and yarn wikki Stix. The best part to this activity is that there is no glue, no preparation, no cleanup, NO mess!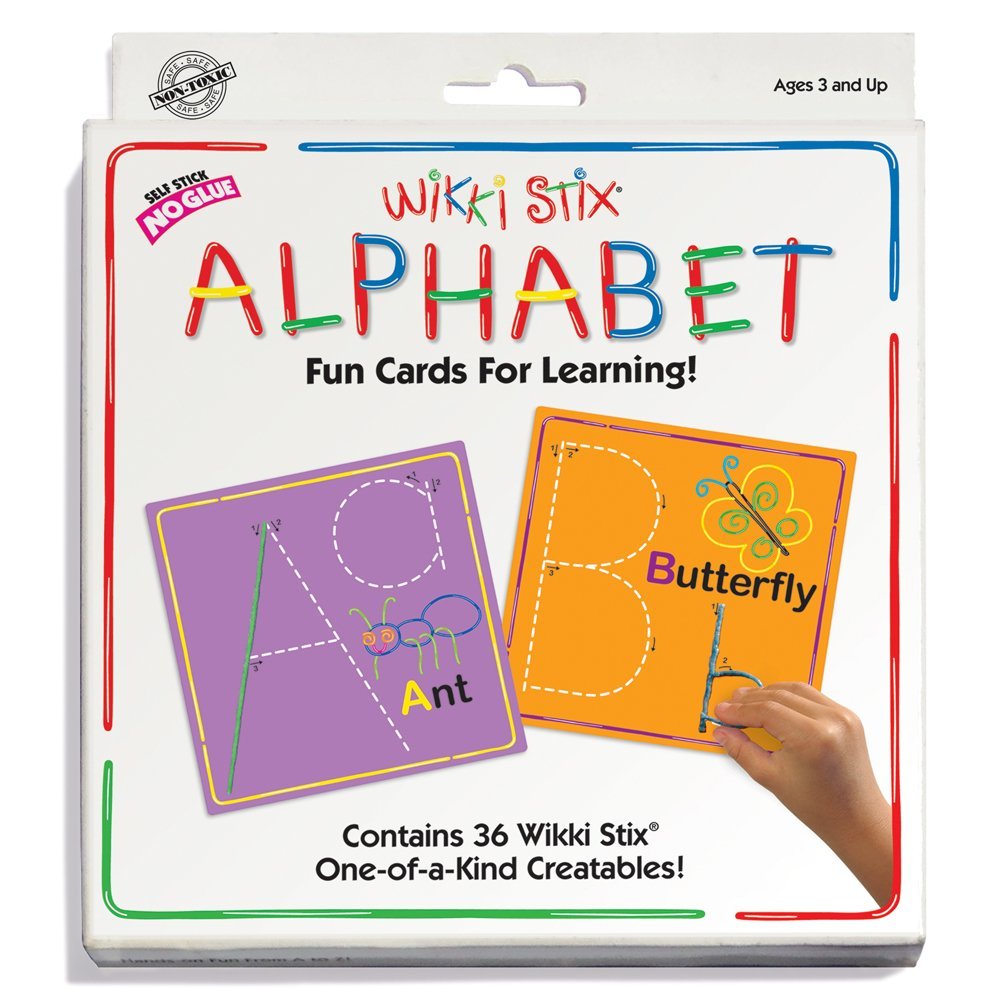 We love practicing writing letters on paper, but sometimes we like to change up letter writing with dry erase markers. This is a wipe-clean book for easy clean up and practice while you travel.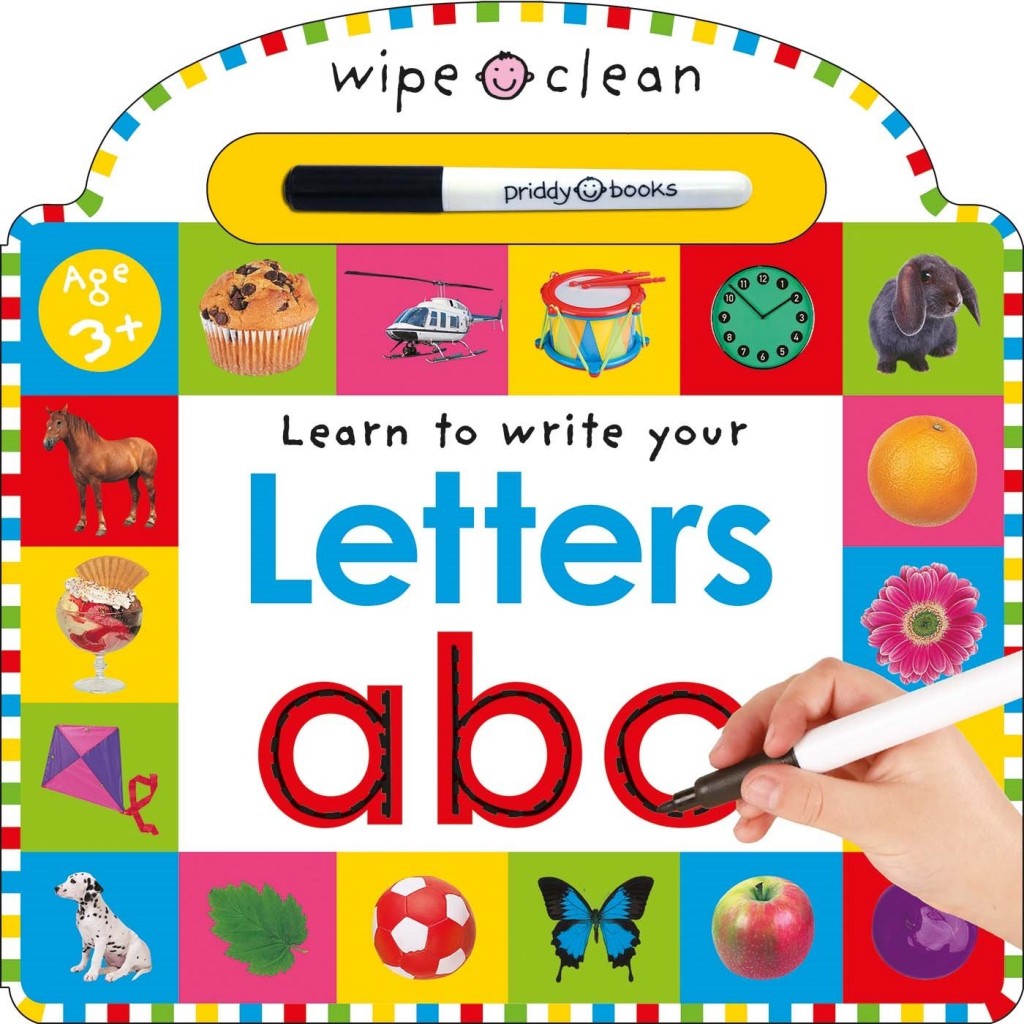 Every child can benefit from the tactile experience of sandpaper letters. They help children make the connection between the Physical movement of forming letters and the actual letter shapes.
Moveable Alphabet work should be started after the child knows most of or all of the Sandpaper letters (sounds). The movable alphabet progresses from single words to phrases, sentences, and stories.
I really love the realistic look to the materials in these teaching sound tubs. The included teacher's guide helps build vocabulary with games and suggests to keep the little ones busy and learning.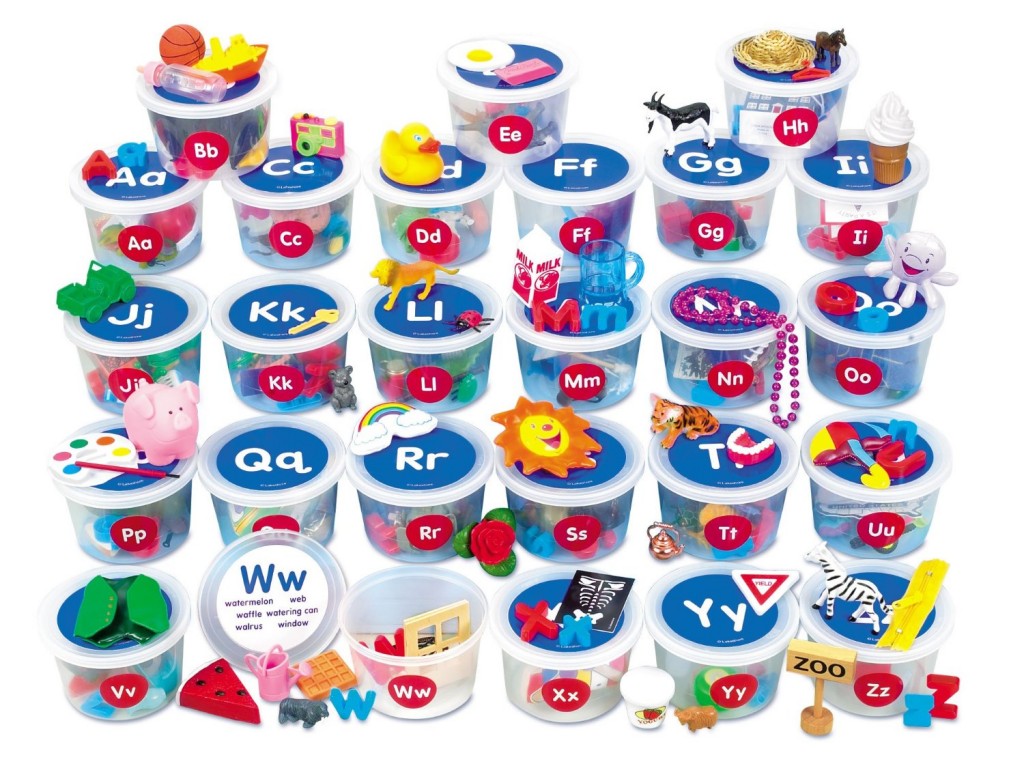 A set of 26 Irresistible Animal Storybooks that build phonemic awareness and teach each letter of the alphabet. These AlphaTales books are adorable while building letter recognition skills that lay the foundation for reading success.

Alphabet & Number Dough Stampers
These easy to grip stampers are great for hands on learning, a great sensory experience and creating with numbers and letters.
We love All About Reading! Your child will learn 5 different reading skills and these skills will lay the foundation for reading success.
You Are Also Going to Love:
Studies have shown that if you really like this, you will also love the following articles. 🙂 I have pulled them together for you right here!