Today I am sharing over 30 Montessori Winter Activities that your children will love. You'll find snowflake activities, penguins, the Arctic, Antarctica, counting with snowballs, winter animal ideas and so much more. Preschoolers love hands on activities and getting your child excited about learning while enjoying the winter season is fantastic. Let's get started!
Kindergarten and Preschool Montessori Winter Activities
 Montessori Winter Activities for Preschoolers
Preschool and Kindergarten Penguin Activities and Printables 

Montessori Arctic Activities ~Polar Regions (Free Printables)
25+ Antarctic & Arctic Activities for Kids

 Winter Animal Counting Playdough Mats
Montessori Christmas Activities for Preschoolers with Free Printables 
Kindergarten & Preschool Winter Activities
Watch your kids create their own snowflakes this holiday season while also working on their motor skills in following lines and patterns!
Paper Plate Snowflake Yarn Art – iHeart Crafty Things
Read the book Snowflake Bentley with your kids and follow it with a fun snowflake matching activity that not only goes along with the book but also improves their fine motor skills!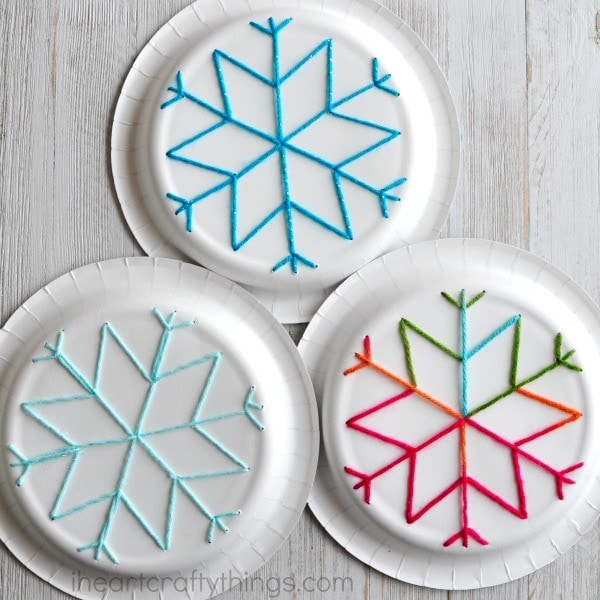 Montessori Snowflake Matching Work – This Practical Life
Teach your child practical life skills and decorate your home this holiday season with this button decorating activity!
DIY Button Christmas Tree – Natural Beach Living
Your children will enjoy working on their practical life skills with this DIY Button tree. Easy to make and lots of fun for preschoolers.
More Montessori Winter Activities for Preschoolers
Fine Motor Activities For January – Trillium Montessori
Use your arctic animals and ice to create a winter wonderland! Utilize and improve motor skills by building shelters for your animals or paths for them!
Decorate a Snowflake – Mom Inspired Life
Help better your child's simple math knowledge with this fun winter themed counting activity!
Christmas Tree Play Dough Kit – Mustard Seed Family
Allow your kids to improve their motor skills with these simple interactive winter-themed activities!


Counting Snowballs Winter Math Activity – Fantastic Fun and Learning
Not only will you have another cute winter decoration to hang in your home, your child will improve their fine motor skills with this simple and fun activity!
Winter Sugar Painting – Kids Craft Room
This fun winter themed matching activity will further your child's math knowledge in a fun way!
Cinnamon Sensory Rice Play Bin – Little Bins For Little Hands
Use this cinnamon scented rice sensory bin to build a lovely sensory experience for your child!

Build a Snowman Activity Tray – Happy Hooligans
Watch their kids create their own snowman and then investigate what is left over once he melts!
Snowman In a Bag – Teach Preschool
Your kids will love creating their snowy wonderland and will improve their writing and shape skills with this snowflake activity!
These interactive activities will improve your child's hand-eye coordination and allow them to enjoy their snowy day in!
Montessori Activities for 3-5 Year Olds
Snow Writing Tray – Pocket Of Preschool
This rice play is perfect for the winter holidays and one of the simplest forms of tactile sensory play!
Snowy Day Eggshell Crushing and Pin Poking Activity – Living Montessori Now
Boost your child's fine motor skills with book activities from The Snowy Day. After they crush eggshells and do a pin poking activity the eggshell snow art is my favorite.
Place a letter in front of your child and test their writing skills with this fun, interactive winter activity!
Make The Best Gingerbread Slime Recipe
Use this Christmas-y sensory play to build a sensory experience! Gingerbread Slime delights all of your child's senses.
Winter Beginning Sound Clip Cards (Free Printables)
Favorite Winter Items for Kids
Preschool Activities
What do you think? Are you ready to add some of these Montessori Winter Activities to your list?
YOU ARE ALSO GOING TO LOVE:
Studies have shown that if you like this, you will also love the following articles. I have pulled them together for you right here!